The Narthex at St John's Cathedral in Norwich has hosted an event designed to give people the opportunity to be creative with clay.
---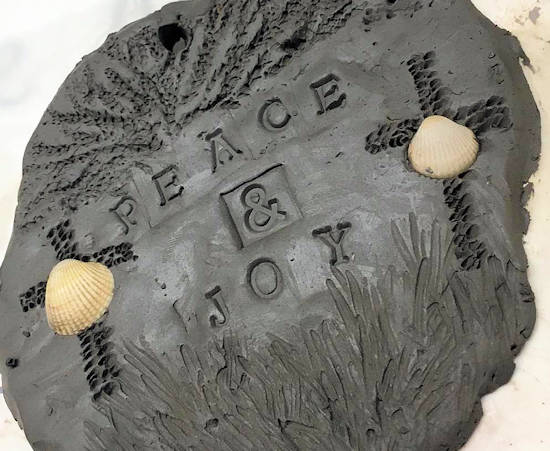 Hey Clay on Saturday May 18 is a yearly initiative organised by the Craft Council. Donna Thompson, a creative practitioner and a parishioner at the Cathedral was inspired to run the event by the beautiful Frosterley marble found throughout the Cathedral. She wrote to the North Pennines AONB who kindly supplied information sheets about the Frosterley marble, which is in fact limestone.
Over 40 people came to the free drop-in sessions and created their own tiles inspired by the cathedral. Participants were each given a lump of clay and had the opportunity to press shells and leaves into the clay to create their unique tile.
There were letter stamps available if you wanted to stamp in a word or two to personalise your tile.
Donna said: "It was wonderful to see all ages getting creative and discovering something about the Cathedral. Some participants were visiting the Cathedral for the first time. One gentlemen even brought his own collection of objects to make impressions into his clay."
Comments