Two dozen parishioners at St Pancras in Ipswich came together for an inaugural pub-style quiz night, covering topics from history to sports, but were left puzzled by a tricky picture round on island flags. Fr Joseph Welch reports.
---
Around two dozen parishioners joined what looks set to become an annual event at St Pancras in Ipswich on Friday October 20, when they settled down for a pub-style quiz evening. Sorting themselves into teams, parishioners both old and young mulled, mused, and meditated on topics as varied as geography, history, sports, mythology, and patron saints. Questions included: "What was published by a Scots mathematician for the first time in 1614?" (Logarithm tables); "What was the nationality of Jørn Utzon, the architect of the Sydney Opera House?" (Danish); and "By what name is the author Robert Galbraith better known?" (J.K. Rowling). However, one section in particular stumped all comers when they were faced with their first picture round. After all, could you name the islands to which these flags belong (see below)? During the supper break of fish and chips, teams had to design, test, and choose their best paper aeroplane to pit against each other. Two entries jointly won, with flights that covered almost the entire breadth of the parish hall.
Pictured: Parishioners not taking the questions too seriously!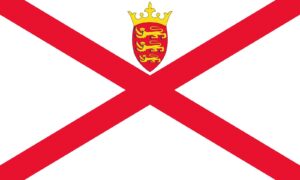 Comments