Latest news from across the Diocese of East Anglia includes Christmas craft opportunities, a church's 60th anniversary celebrations and a display of icons.
---
Following the closure of the Swaffham Sacred Heart senior school, sisters at the adjacent convent are trying to make use of a barn on the site by hosting craft activities and a Christmas Crib Festival.
Sr Francis Ridley said the junior school at the Sacred Heart site would like to make use of the barn including a lovely pottery room and a big kiln.
Further events are lined up for the barn including a 'Festival of cribs' from December 5-15 from 2pm to 5.15pm daily where people are invited to view a range of cribs from across the world.
A second ceramic Nativity Tableux design session will take place on Tuesday, December 3 from 10am to noon.
Adults of all abilities can also attend a 'Make a green man ceramic plaque for your home or garden' on December 3 from 2-4pm.
Christmas cards can be designed through a workshop on Monday, November 25 from 10-2pm.
Then a Christmas tree decorations workshop will take place on Monday, December 2, followed by a Christmas wreaths session on December 9.
Contact Sister Francis on 01760 724577 or email srfrancis8@hotmail.co.uk
Pictured above is Sr Francis with three completed camels. Picture courtesy of www.lynnnews.co.uk
---
Bishop Alan travelled to Peterborough to join parishioners of The Sacred Heart and St Oswald to celebrate a special Mass of Thanksgiving for the 60th anniversary of St Oswald's Church on Friday October 25, reports Frances Swanson. 
Bishop Alan concelebrated the Mass with Fr Seelan (Parish Priest) and Fr Jude (Assistant Priest of St Luke's, Orton). It was a very prayerful, reflective and memorable celebration. 
Following the Mass Bishop Alan spoke to many of the parishioners before joining them in the parish hall for a cheese and wine reception.  Bishop Alan was then invited by Fr Seelan to cut the 60th anniversary cake.  It was an evening enjoyed by all and the start of a year of many anniversary events.
---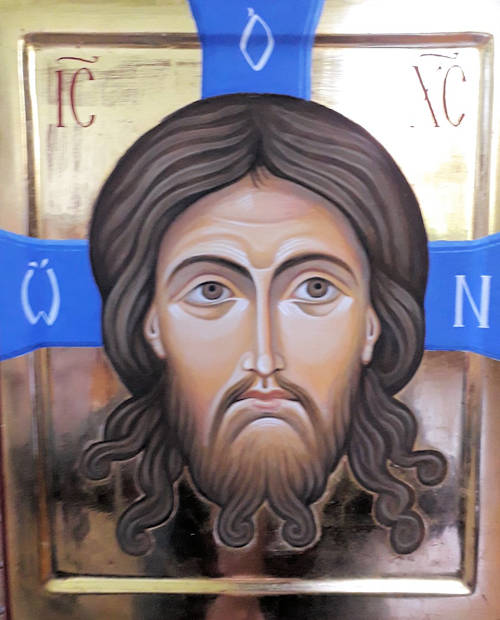 Annette Ashton Melzack has a display of her icons at Clare Priory this week until Sunday November 24. Annette is a professional iconographer and a parishioner of Clare Priory.
Anyone is welcome to come from 10.30am to 4pm each day and Annette will be there to answer questions and discuss her work.
Comments