A recent visit by the Ignite Youth Team to the new Cambourne and Sawston Parish saw 50 youngsters engage in musical, dramatic and reflective activities. Confirmation catechist Mel Ward reports.
---
About 50 youngsters descended upon the church and eagerly participated in the varied, thought-provoking and engaging activities on offer. The younger ones talked with Cat about the Mass and decorated Tabernacles whilst the large hall buzzed with musical, dramatic and reflective activity.
A rather precarious mountain and two animated rocks were the scene of an imaginatively improvised drama of the Transfiguration guided by Fr Luke and Aga, Helen and Shumona who lead our music gathered and prepared lively and joyful hymns with their volunteers.
Formulating their own prayers of intercession and final reflection with Ciaran, Joe and Clive gave many food for thought and a chance for some who felt cautious about reading in church an opportunity to "step up' with the support of their friends.
Each and every week we work hard to try to build a church that offers a home and a role for all. We may be short of theologians and have just one priest, but each one of our dozens of servers, every person who puts out the chairs, pours tea, greets their neighbour, stays for a chat or smiles at a struggling parent or signs a card for our sick, bereaved and housebound and performs any of a myriad of acts of kindness, is building up the church with abundance, grace and glory.
This is something held precious by our church. The Ignite team helped, as one child said: "To inspire you to contribute and help the community for the better."
After Mass and coffee there was an incredible spread prepared by Lorretta and team and the young people had a good chance to get to know the Ignite team better as they ate and chatted. This was followed by one of our favourite socials – a DIY open-mic session where our youngsters played instruments and sang together with joy and good humour. The evening ended too soon.
I have worked for 30 years with young people in a very changing world and the role of Ignite in the Diocese is a very precious and vital one. There is much encouragement and guidance needed for many communities who struggle to know how to support families and encourage a sense of hope and vocation.
The seeding of new young ministers and the shared experience, sense of adventure and encouragement which shines from Ignite are a gift and opportunity to us all to learn from each other in very different locations, situations and settings. A wise investment by Bishop Alan in our present church as well as our future.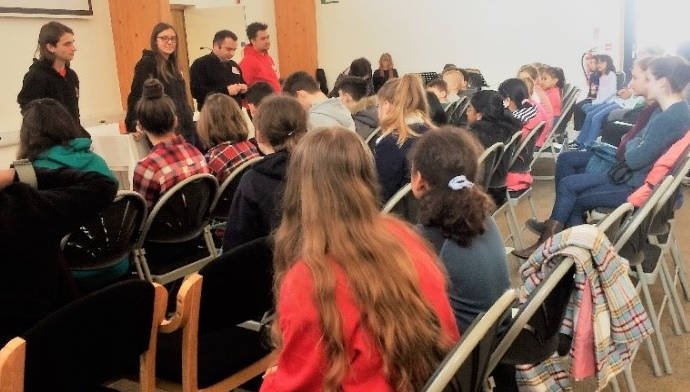 Comments