Young people across East Anglia are getting involved in supporting the work of Catholic international development charity CAFOD reports Alex Savage.
---
A group of Sixth Formers from St Alban's Ipswich, St Benedict's Bury St Edmund's, Notre Dame Norwich and St Mary's Cambridge (pictured above) have taken up the challenge to lead CAFOD activities in their schools following a CAFOD Young Leader training day on February 12 at St Alban's High School in Ipswich.
It was led by Sarah Burrows from CAFOD who showed videos to help explain the charity's work.  In the afternoon, the group were invited to reflect on why they wanted to put their faith into action and then each school group shared ideas on what they would like to do back in their school.
This national scheme will give students a deeper understanding of global issues and how they can be resolved.  The training will also develop their communication and leadership skills so that they can organise events to raise awareness back in their schools.
The students shared with each other why this project is important to them.  One student's comment summed up everyone's thoughts: "We want to speak up for justice and help to build a better world for everyone."
Jane Crone, CAFOD Community Participation Coordinator for East Anglia, said: "It is wonderful to hear about the Young Leaders' solidarity with their brothers and sisters across the globe and their commitment to making sure that no one is beyond reach." 
---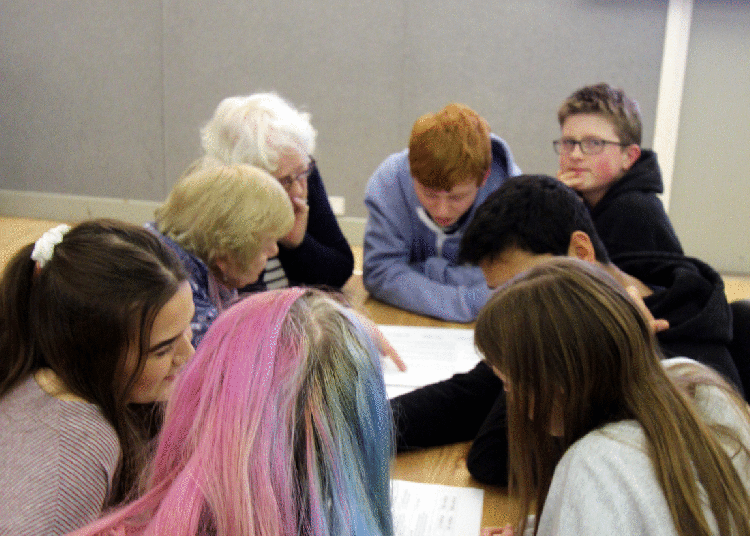 St George's Parish in Norwich launched their new 'Hands On' project by organising an evening on February 12 for their CAFOD group and 17th Norwich Scout Explorers. 
They combined forces to learn about Colombia and why its young people are taking a lead in giving this country a better future.
The activities revealed how little we know about its vibrant people, stunning landscapes and the richness of its natural resources.  A CAFOD video showed how motivated young people are to speak out and encourage each other to live together in peace.
The two groups greatly enjoyed the opportunity to team up.  They are now planning activities together to raise awareness and funds.  Donations will be used by CAFOD's partners in the Magdalena Medio region running peace building projects in local schools.
Jane Crone said: "St George's has loyally supported CAFOD for many years. It's great to see different groups within the parish working together to raise funds and learn more about Colombia." 
Comments