Two Wisbech couples who have enjoyed a combined total of over 100 years of married life have received Papal blessings from Pope Francis to add to their celebrations.
---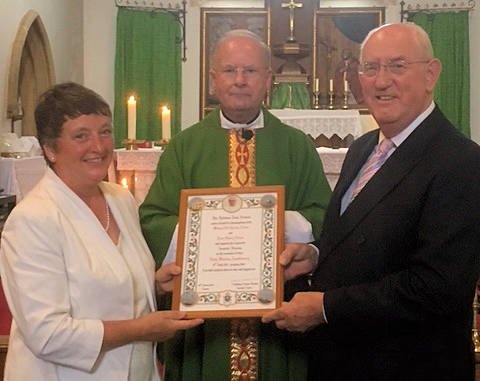 The couples' milestone anniversaries were recognised at Our Lady and St Charles Borromeo in Wisbech where they worship.
Eileen and Bernard Goose (pictured above), who were married at the same church by Fr Sammons celebrated 65 glorious years of marriage on June 24.
Irene and Michael Albone(pictured right), who were recently welcomed to the parish, celebrated their 40th Anniversary on July 9.
Parish priest, Fr James Fyfe, said: "Both couples shared their happiness with parishioners after the Sunday Mass with refreshments in the Rosmini Centre. To both we say 'Many more happy years together'."
Comments