Praying for Young People in our Diocese

No matter how young or old you are, you can support the children and young people of Cambridgeshire, Norfolk, Suffolk & Peterborough with your prayer! Please also pray for the Ignite Youth Mission Team and all who work with young people in our Diocese.
Below you can find some ways to pray that our children and young people grow closer to Jesus:
Ignite Prayer Network
Why not join the Ignite Prayer Network? The network is made up of people from around the Diocese, and beyond, who regularly pray for the Ignite Team and the young people they work with. Anyone of any age can join, whether they choose to pray for us once a day or once a month!
Click here to sign up to the Prayer Network!
Ignite Prayer for the Youth of the Diocese
This prayer was composed by the Ignite Team to be said around the Diocese for youth and the work of the Ignite Team in their work of evangelisation.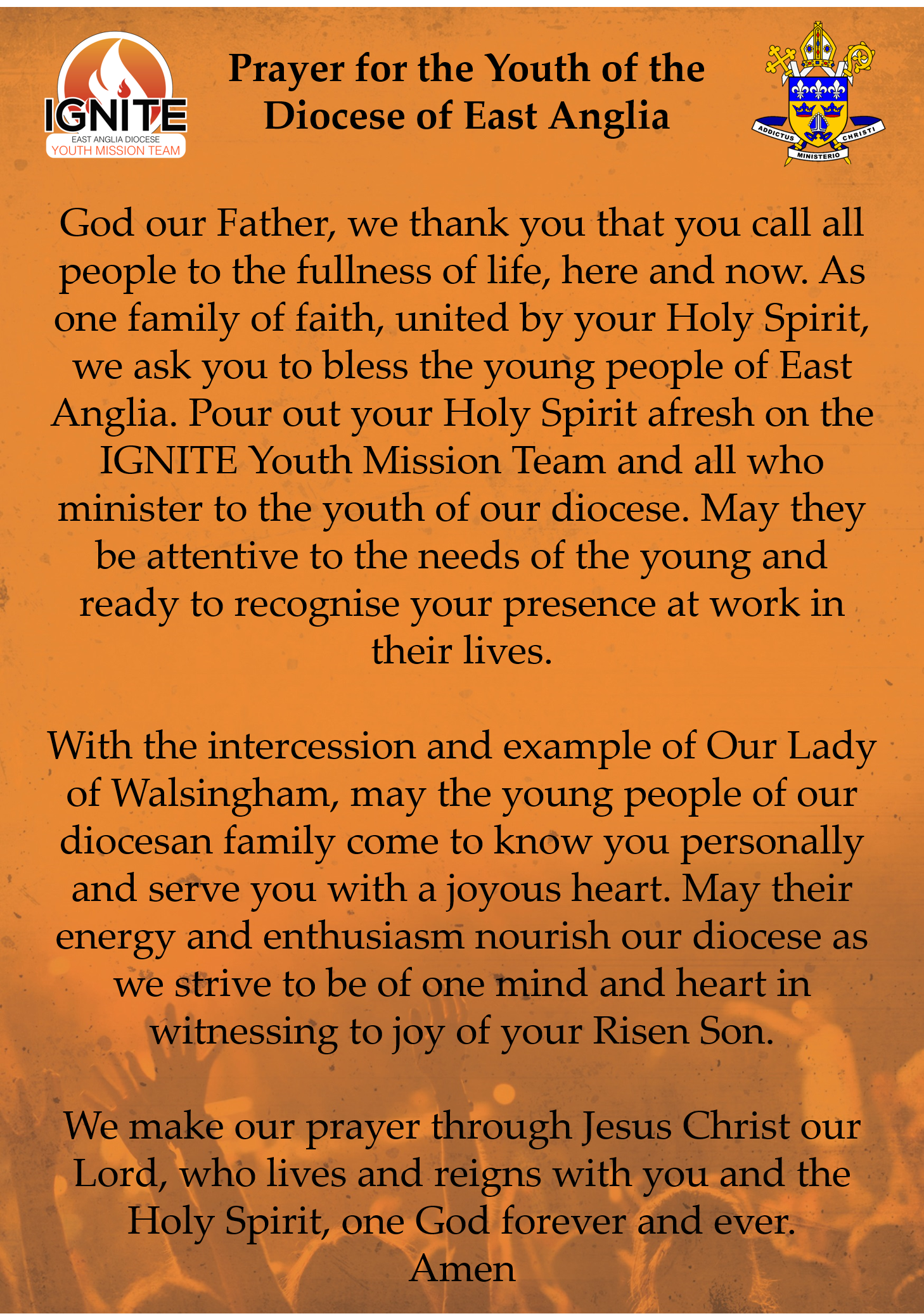 We give out our prayer cards when we visit parishes around the Diocese but if you would like us to send you some please email: igniteteam@rcdea.org.uk.